What's new for 2017?
New 3rd Skin Color: Carbon Fiber Blue
At first we only offered black carbon fiber vinyl wrap, and late last year we added green. Now we're happy to introduce our third skin color option: Blue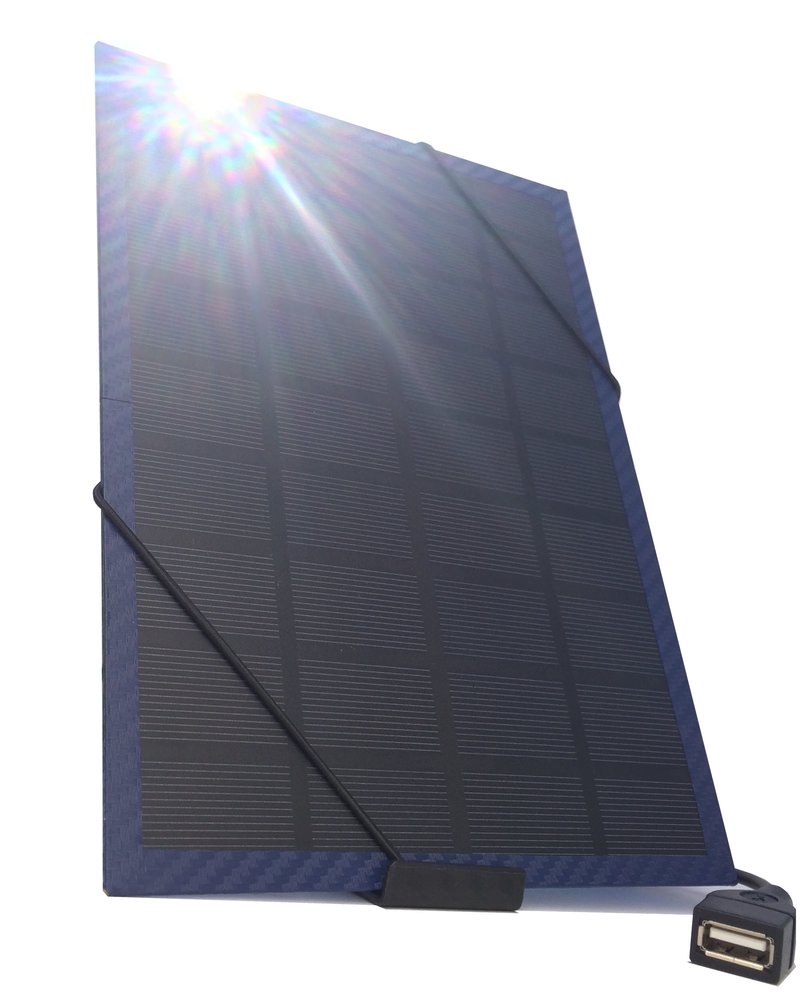 Improved Vinyl Wrap Process

We got some feedback from customers about an issue with the vinyl skin detaching from the Solar panel over time. Although it doesn't affect performance of the panel, we wanted to find a way to keep our users panels looking beautiful over time. We are happy to report that we've made significant improvement in this area, and look forward to your feedback.

Reduced size
We were able to shave off almost an inch off the width of the solar panels that are used in the Photon5 Solar Smartphone Charging kit.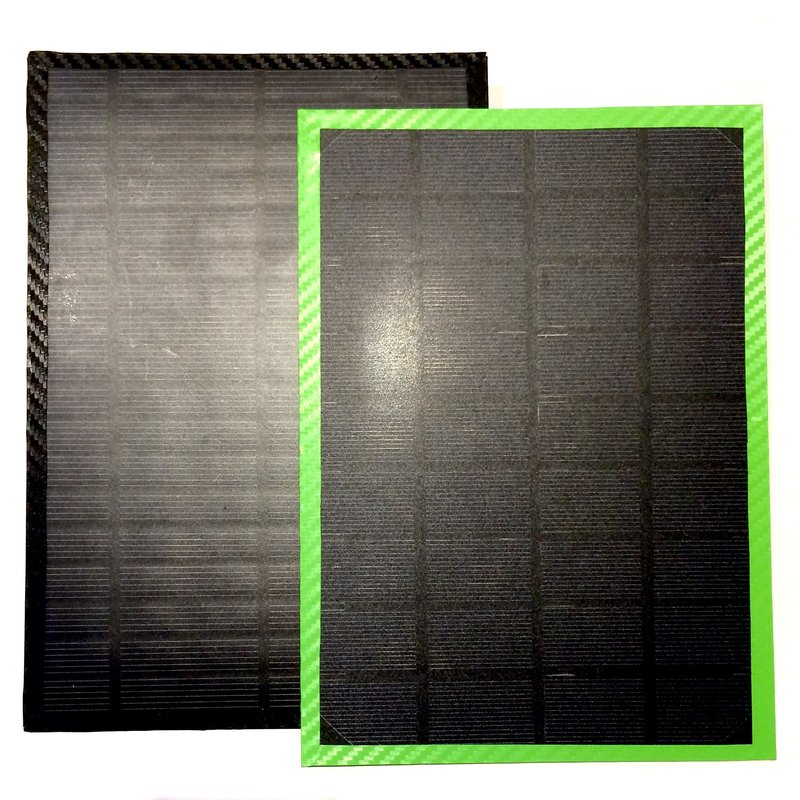 Better Rear Junction box
Another area where we received feedback was the junction box on the back of the panel. It wasn't an idea solution, so we went back to our manufacturer, and challenged them to find a cleaner looking option, and we're really happy with the clean look of the junction box this year.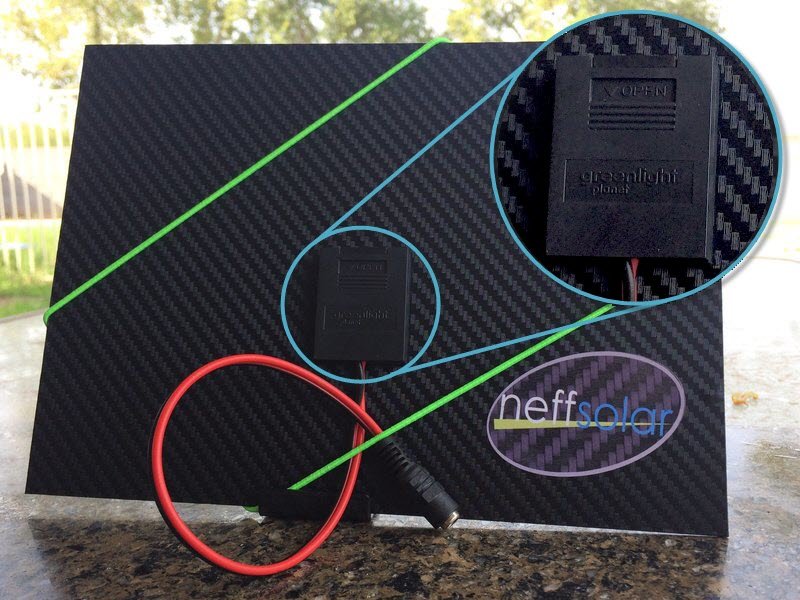 Only One DC Output Wire
Previous versions had 2 wires coming from the back of the solar panel. Several users asked us what the other wire was for, and were confused by it. This was done intentionally with the plan that users could buy additional panels to expand their power generation from 5 watts to 10 or even 15 watts for more power hungry devices such as tablets. When available, this year expansion panels will now include a 1:2 splitter wire that will allow more panels to be attached without having extra unneeded wires in the base kit that were confusing users.